Our PPC audit services
Our PPC audit services include the following:
Not getting the results you were hoping for from your paid media campaigns, or think it's time just to give everything a once over? That's where we come in! Our PPC audit services allow us to dig deep into your PPC accounts from many angles to identify potential areas for improvement. We then use this analysis to refine, restructure and rejuvenate ad campaigns to give your website performance and ROI a boost.
Our PPC audit specialists understand just how competitive the pay-per-click world is and apply their many years of experience and knowledge to ensure you're getting the most value from your advertising spend. From analysing your active ad campaigns and assessing performance through to optimising your keywords, bid strategies and campaign settings, we'll help you to sharpen up your PPC performance.
Psst ...
We have a 99-point checklist, across nine key areas for auditing PPC accounts
Our PPC audit specialists
Our talented team of PPC auditors take a data-driven approach to ensure that each and every decision made within your PPC ad account counts towards maximising results and is backed up by evidence. They make it their mission to analyse each and every inch of your PPC account to identify and promote what works, and remove what doesn't.
The last thing anyone wants is to waste their budget so our PPC audit specialists will help you to avoid that by taking control of what is spent, where and when.
Meet our amazing PPC team
PPC audit services
Free PPC audit
If you're considering a full scale PPC audit or to switch to a new agency, this free PPC audit will show you on a smaller scale how we can help and what to expect. Our audits are 100% manually reviewed by our experienced PPC managers. We don't use tools or cut corners with automations.
Keyword analysis
PPC accounts thrive on keywords, but they can become unruly if left to build up over time. From mixed match types in single ad groups and campaigns, to a lack of negatives, and missed opportunities in breadth and depth it's easy for keywords to be neglected and unloved.
PPC account structure reviews
A well looked after PPC account is a tidy PPC account. Never under-estimate the importance of account structure, naming conventions and its overall organisation. When you need to navigate to a setting, keyword, bid or ad group, or assess performance swiftly in order to make quick decisions, it pays for your account to be organised, saving you both time and money. Our PPC experts will make sure it's in tip top condition, and easy to navigate.
Ad copy audits
There are many components to review in ad creative. From the overall choice of ad copy and the number of ads in rotation, through to the use of ad extensions and ad types, our PPC specialists will assess their relevance and effectiveness, and offer guidance on how to improve CTR and response rates.
Budget reviews and bidding optimisation
Nobody wants to blow their budget on ineffective ad campaigns. Our PPC managers will review where budget is currently being deployed, discover if any of it is being wasted on irrelevant queries, and whether campaigns suffer from a lack of budget or low bids. The relationship between bids and budget will also be reviewed, to make sure the ratios are right, and that the right bid strategies are deployed.
Conversion tracking analysis
The way performance is assessed relies on accurate data, and reliable conversion tracking. Our PPC experts are also confident data handlers, so they will ensure that conversions are tracking correctly, the right attribution rules are applied and that any automated, conversion-based bid strategies are fit for purpose.
Competitiveness & quality assessment
PPC accounts don't operate in a vacuum, they are subject to competitive pressures and industry benchmarks. Our PPC audits will assess how competitive an ad account is based on impression share, impressions lost to ad rank and optimisation scores. They will also establish what you should be aiming for given market conditions, and offer targets to work towards.
Performance reviews
It's important to understand why a PPC account is being audited. Is it to improve cost effectiveness and reduce costs, or find ways to scale up and expand your activity in order to drive more conversions, or has it just become unruly and unmanageable? Reviewing the performance of campaigns is pivotal to assessing where the opportunities lie, and how the objective can be achieved. This will focus on the key performance indicators, and how well the account is doing versus target. We can also offer insight into what we believe the account could deliver, and what it would take to achieve this if you're interested in pushing its potential.
PPC recommendations
Based on our in-depth research and expertise, we'll make recommendations that we feel will really benefit your PPC campaigns so that your budget is spent wisely and your ads are reaching the right people at the right time. Our PPC audits aren't just for analysing what's currently working, we'll also help to identify any opportunities subject to new trends and features across ad platforms.
What our clients have to say...
"Since working we Adido we have seen consistent growth across our paid search and shopping activity, due to this upturn we have increased our annual targets but are still confident the team at Adido will be able to use their expertise to achieve them."
"Adido are a very attentive team, quick to respond, experts at what they do, generating the best possible results and coming up with ideas of new things to try and better ways of doing things."
PPC audits designed to get results
There's always room for improvement when it comes to PPC as new trends appear, Google shifts the goal posts, or bids need to be changed based on return on ad spend (ROAS). Our PPC audit will enable you to outsmart your competitors and increase your ROI through an in-depth analysis of your performance.
Our team of PPC audit experts ensure that any ad campaigns that aren't pulling their weight have nowhere to hide and they'll meticulously pick apart your keywords, bids and ad text to maximise cost effective conversions.
We work closely with our clients throughout each project, whether that is within our PPC audits or our other services such as SEO, web design or web development. At the end of the PPC audit you will receive a comprehensive report with analysis, insight and recommendations that you can either implement yourself, pass on to your PPC agency, or perhaps you'll choose to let us roll out our suggestions by agreeing to a PPC management retainer.

We offer our award-winning PPC services in Bournemouth and across the UK, so no matter if you're in London or Poole, if you want to see improvements to your PPC campaigns we're the agency for you! If you have any questions, you can contact us at:
Address: 7 Carbery Lane, Bournemouth, Dorset, BH6 3QG
Telephone: 01202586300
Email: hello@adi.do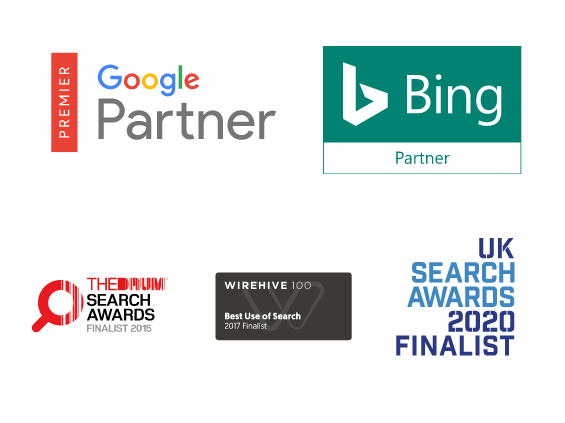 Recent articles from our PPC experts