February 5th saw Adido and Business South host our Let's Do Digital Southern Summit 2015, a full day conference event featuring guest speakers, networking opportunities and digital workshops. With over 200 attendees from both local and national businesses, the day provided attendees with real insight into the world of digital from some of the industry's best thinkers, innovators and strategists.
This year saw Let's Do Digital move to the state-of-the-art Ageas Bowl in Southampton, home to Hampshire County Cricket Club. Despite a sprinkle of snow preventing any practice in the nets, The Ageas Suite provided all 200 attendees with beautiful views of the ground without having to brave the February cold!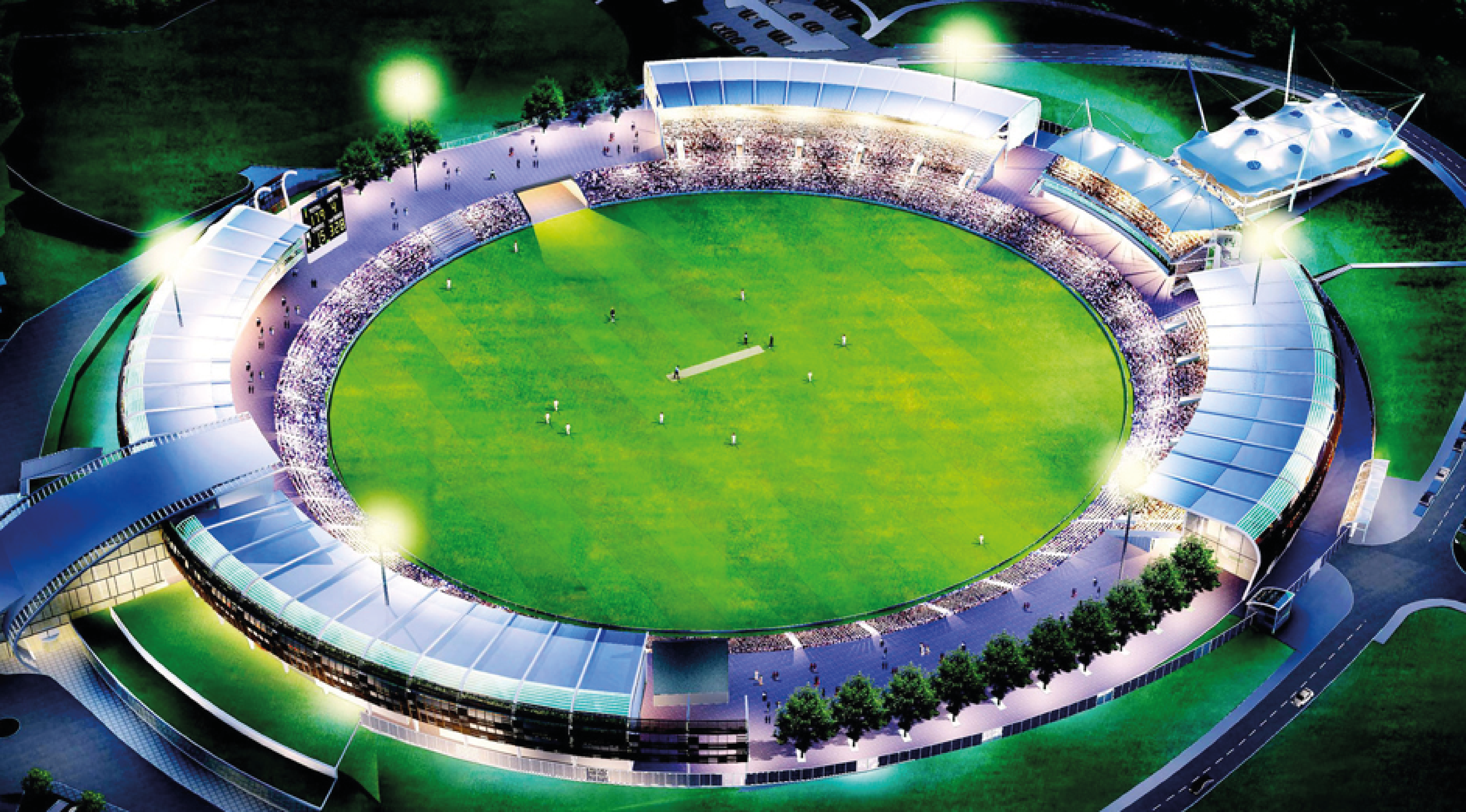 After some tea, coffee and bacon rolls, Adido's CEO Andy Headington gave an introduction to the day, before handing over to Stuart Robertson from Hampshire County Cricket who provided insights into innovation in sport. Explaining how a heritage-heavy sport adapted to suit modern consumers interests through Twenty20 cricket, Stuart got everyone thinking whether their business is doing enough to keep up.
Next up was Paul Wishman from LV=, exploring the digital transformation that the company has undergone in recent years. With a focus on optimisation and the need to go mobile, Paul provided a great insight into the way a large company like LV= approach their digital strategy, and the importance of this.
After the morning talks, attendees split into groups to attend their chosen workshop sessions or hear the third keynote of the day, delivered by Adido's CEO Andy Headington on lessons marketers can take from Valentine's Day.
Andy explored how businesses use data and insight to personalise the client experience and managed to provide us all with a few laughs from his love life along the way! His talk received overwhelming positive feedback, with attendees praising the relevance of the topic for everyone as well as the practicality of the tips he offered.
The workshops sessions were split into 5 options – Social, Search, Email, Innovation and Creative and information about these can be found in separate blog posts.
Rounding up the morning sessions was Tania Seif from Coral, discussing how Coral are leveraging social media to reach their customers and increase loyalty. Tania provided some great tips for those in attendance to think about in their social media strategy, and gave some great advice for attendees to take away.
Speaking of take away… next up was lunch! A great buffet in the pavilion gave everyone a chance to discuss the morning and network with the variety of businesses in attendance. Members of the Adido team flitted from table to table selling tickets for the fantastic raffle in aid of Macmillan Cancer Support, and tickets were gone nearly as fast as the food!
After a refuel at lunch, everyone was raring to go, and Google's Adriano Accardo provided one of the most popular talks of the day with his keynote on new digital journeys. Adriano lifted the lid on some of Google's insights into the changing search environment with some interesting and amusing examples, who knew "how to get dimples?" was one of the most searched for questions in the Bahamas!
The afternoon workshop sessions then commenced, with the groups split up and the remainder listening to Jackson Rawlings from SiteVisibility. Jackson gave a great insight into how he successfully went about outreaching for a particularly tough client, the Daily Mail, providing tips on how to approach blogger negativity and how to transform bad relationships.
After a break of tea, coffee and enough pastries to fill a small country, Matthew Partovi from Microsoft's #ResponsiveOrg took the stage.
Focusing on how organisations are becoming more responsive, Matthew gave some fantastic tips for attendees to take away and try in order to help become more responsive.
Last, but by no means least, was David Smith from Global Futures & Foresight with his thought-provoking discussion on digital everything. A whirlwind tour of all things technological, David had attendees both laughing and gasping at what technology has in store for us all, from the likes of 3D printing to brain-to-computer interfaces.
Rounding off the day was some of the Adido Team with their top takeaways from the day and the charity raffle. A fantastic total of over £500 was raised, so a huge thank you to everyone that bought a ticket and of course to all the generous sponsors that donated prizes.
The Let's Do Digital Southern Summit was a huge success this year with some fantastic feedback from attendees. We had 273 tweets using #letsdodigital from people attending the day, with another 256 retweets. As well as this, we reached nearly 150,000 people with almost 575,000 timeline deliveries, so thank you everyone for getting involved in making this year's Let's Do Digital the biggest and best yet!
We hope you all found the day informative and that you were inspired, challenged and involved in the future of digital. See you next year!